Przemysław Musioł
Partner
Attorney at law
Over the past decade or so, I have been providing advice to small and medium-sized enterprises as well as big companies, on both ordinary and extraordinary challenges faced by them in the area of commercial law.
I assist in transactions and processes of entry of an investor, the success of which translates into long-term relationship between shareholders with the interests of all of them protected. I represent Polish and foreign Clients in share purchase transactions and prepare, for example, detailed price payment clauses securing the situation of a minority shareholder or a management package. My services include the assistance in drafting internal regulations as well as regulations concerning corporate environment, with consideration given to the issues of the law of holdings and franchise networks.
I've led several dozen mergers and acquisitions, including mergers, divisions and transformations of family businesses, as well as reorganisation of capital groups. I've supported our Clients in difficult situations, including the resolution of corporate disputes.
As part of my services, I've served as a legal advisor for raising funds for investment projects, also within the scope of non-standard financial products, such as sale and leaseback of real estate.
I've been also engaged as a lecturer in training courses and sessions for candidates and members of supervisory boards of companies and for members of bodies and treasurers of local government units.
Starting from 2007, I worked for one of the biggest law firms in the Wielkopolska region, also as partner from 2013 till the end of 2016.
I graduated from the Faculty of Law and Administration at the Adam Mickiewicz University in Poznań. I am a member of the Poznań Bar Association of Attorneys at Law.
Language: English
Expertise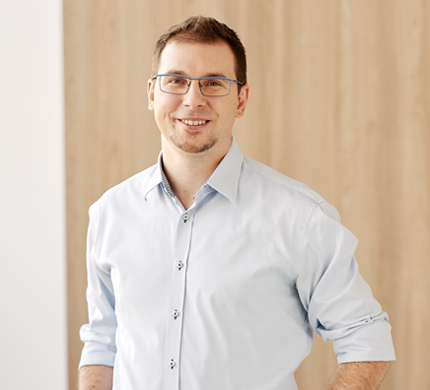 Publications
8 June 2021
How to sell a company so as not to regret it later?
Blog
25 March 2021
ABC of Transactions: Transactions during the pandemic – force majeure, MAC and withdrawal clause
Blog
31 October 2019
ABC of Transactions: Option clauses – when can they be used by partners?
Blog
15 July 2019
Equity interest in a limited partnership
Blog
15 May 2019
Changing a limited partnership articles of association and applying Article 210 § 1 of the CCC
Blog
11 April 2019
Profit distribution in a limited partnership
Blog